Fifth Artist in Residence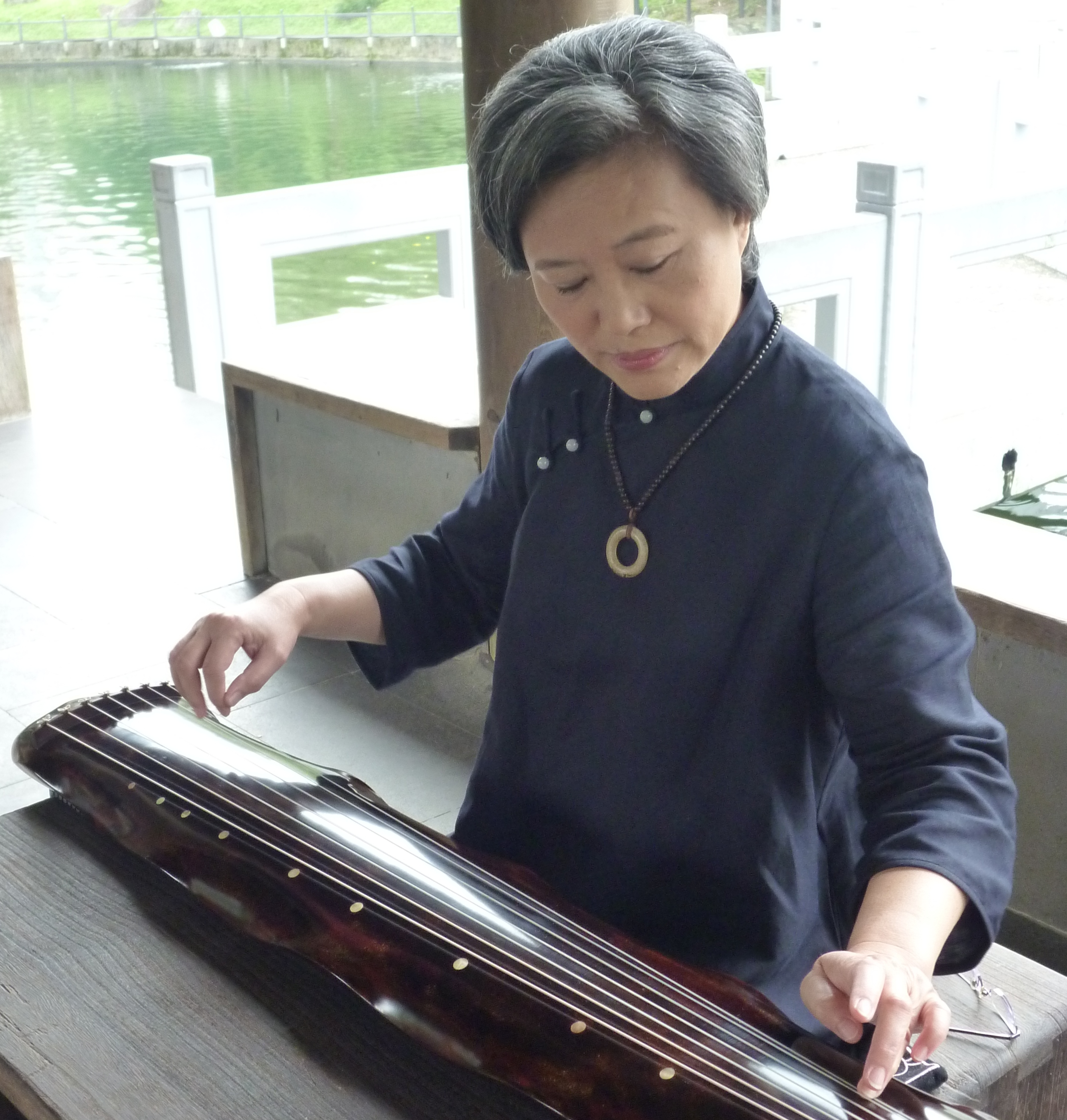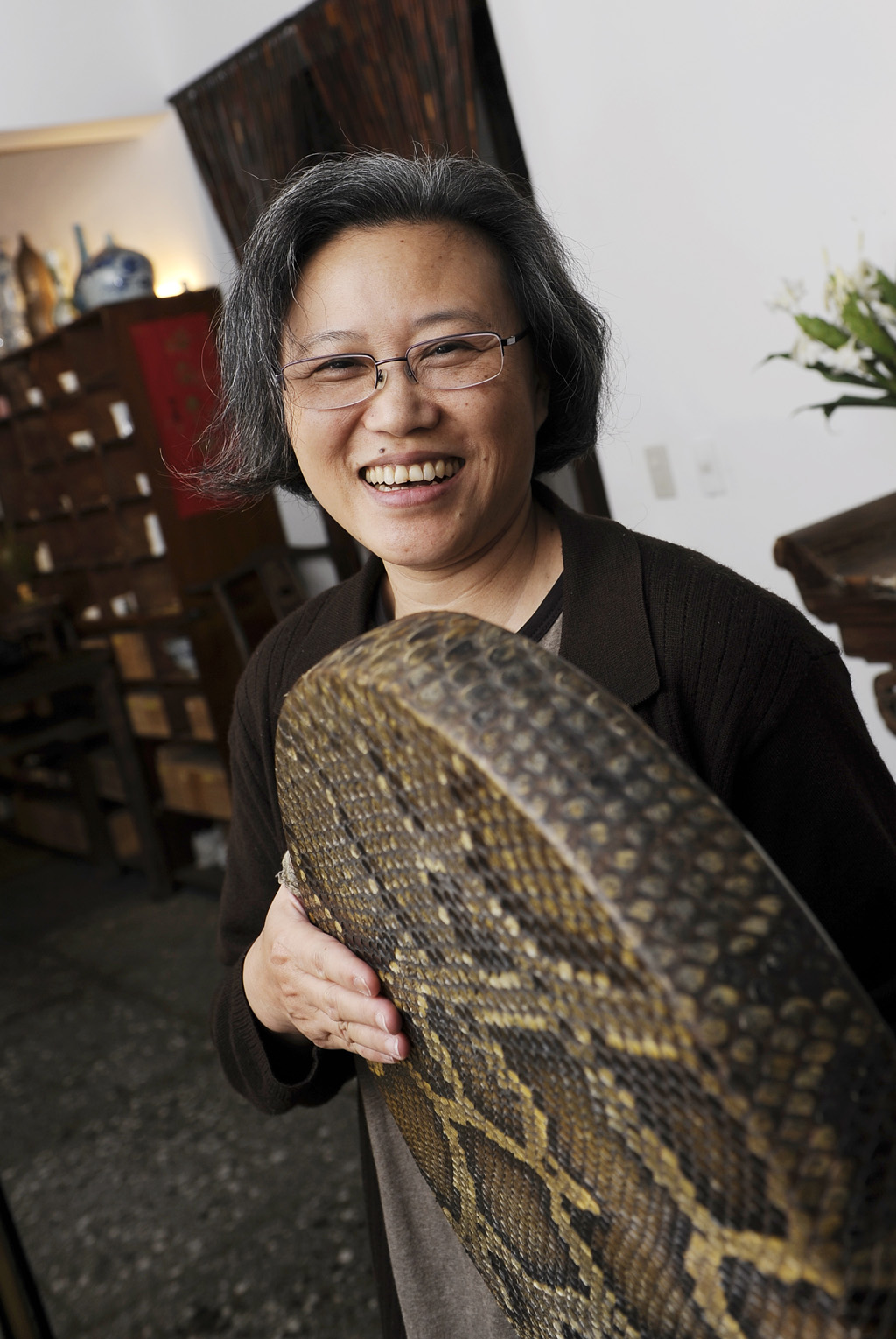 Aesthetics of a Slow-Paced Life: Professor Shu-Fen Shao
◎Education:
Shao, who majored in the zither and erhu and was a student of Wen-Yung Chou and Yu-Ting Lin, graduated from the Department of Chinese Music at National Taiwan Academy of Arts in 1980. Shao learned to play the gong drum used in the Beijing Opera from Lin-Hua Tian. From Jin-Chi Yang, Song-Fu Cheng, and Shan-Gong Chang, Shao learned Suzhou Tanci. From Yan Hsu, Shao acquired Kunqu. After entering the Department of Chinese Literature at Soochow University, Shao became a student of Yu-Tsung Hou, Ching-Zhi Chang, and Lin Di-Ting, studying the gong drum used in Beijing Opera, the guqin, and the zither, respectively.
After the ban on cross-strait travel between China and Taiwan was lifted, Shao traveled to Hong Kong, Beijing, Xi'an, Shanghai, Guangdong, and Hunan several times so that she could learn and expand on her fields of artistry. The contemporary masters of percussion instruments that she consulted with include Hok-Man Yim, Zhen-Gui Li, Zhi-shun An, Min-xiong Li Zuo-hui Chen, Adili Abulizi, Wubuli Kasamu, Bao-Can Wang, and Abbos Kosimov. Shao also learned guqin from Wen-Guang Wu.
In 1998, Shao entered the Graduate Institute of Aesthetics and Art Management at Nanhua University. And in 2000, Shao graduated from the Graduate Institute of Aesthetics and Art Management, Nanhua University.
◎Experience:
2001–2004:
Adjunct instructor in the Department of Ethnomusicology, Nanhua University
Instructor of the Chinese music orchestra at Taipei Mandarin Experimental Elementary School, New Taipei Municipal Bi-Hua Junior High School, Bihua Elementary School, New Taipei Municipal Xiu Shan Elementary School, and Keelung Municipal Dung Xin Elementary School.
Instructor of percussion instruments for the Dharma Drum Team at Dharma Drum Mountain, the Auspicious Drum Team at Hai-Ming Temple, and Shang Orientheatre.
In 2001, 2002, and 2008, Shao was hired as a Council Member of Musical Performance at the National Theater and Concert Hall.
◎Publication :
May 2013: Dan Man Zhi Ren (Slow-Paced Person), published by the Commercial Press, Ltd.
November 2003: Practical Handbook for National Orchestra (co-authored with Jiun-Ping Hsu), published by the Taipei Concert Corporation